November 20, 2019 | Vincent Vineyards
Existing Customers Login!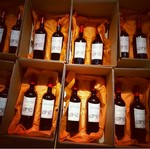 Existing patrons & Club-V Members, access your online account by clicking "Login" then "Forgot Password", enter the email address you provided us when joining Club V or when purchasing at the Winery -- that's it!
An email containing your password will be sent allowing you to login and access your Club V Membership discounts, Specials, Purchase History, and a bit more.
Thank you.